11 Businesses Owned By Asamoah Gyan You Probably Didn't Know About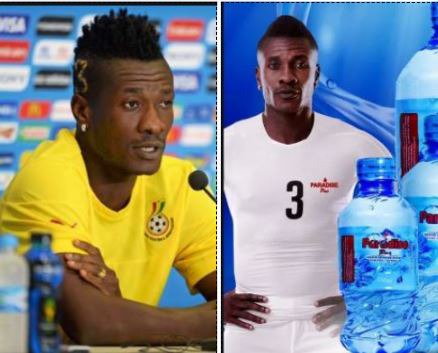 Asamoah Gyan was born in Accra and he is no doubt one of Ghana most professional footballer of all time and as well successful and played for Turkish football club Kayserispor FC and later went to Indian Super League side NorthEast United where he ended his career he has also captained the Ghanaian national team as well to add to his career profiling.
POSITION: Forward
HEIGHT: 5'10" (1.80m)
WEIGHT: 170 lbs (77 kg)
AGE: 31 DOB: November 22, 1985
POB: Ghana
Being so successful Asamoah Gyan has made a fortune his 20 million dollar fortune in his whole career.But how does he spend this Hugh money he made from his hustle of being a superb sport star.
One can tell he has some big business he is investing into and The biggest was him acquiring a private jet and establishing a jet airline company called Baby Jet Airline.
Which was endorsed by president Nana Akufo Addo and a license to operate an airline was issued to the footballer This made many Ghanaians to be happy for the captain but they still dont know he has other businesses
That is what i am here to list to you to see what the former black star captain has acquired.
1.Transport Buses
He has over 30 buses plying the Accra-Kumasi route. Let's just say he's got VIP buses of his own.
2. Baby Jet Promotions.
He owns a boxing promotions company currently promoting and managing a IBO Lightweight champion called Emmanuel "Game Boy" Tagoe .
3. Real Estate.
Gyan in into real estate business and he has a lot of buildings and apartments and hostels which he rents out to individuals and companies and makes money from it.
4. Gas Stations.
Oil money is big money indeed Gyan has a number of gas stations around Ghana in his name.
5. ASA Music Band.
The ASA Music Band is owned by the Black Stars captain and he is a lover of music and sometimes performs with them on stag to show how humble he is.
6. Mama Vits Noodles and Rice.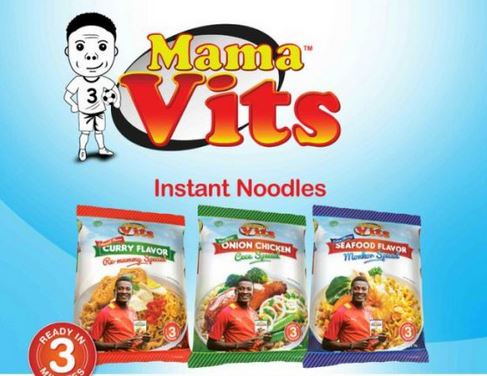 This is a food company that imports noodles and rice as a staple food in the country , its owned by the former Black Star captain
7. JetLink Events & Logistics.
This is one Gyans business and this company provides the construction of standard event stages, lights, tents and Large LED screens for all events,He is indeed a lover of entertainment.
8. Mining.
The former blackstar captain and Ace footballer is in the mining industry and has a lot of mines that have produced gold to his credit.
9. Water Company.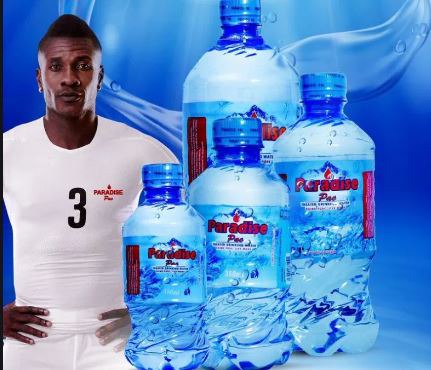 Water e be no get enemy is a popular music by Legendary Fela Kuti , Gyan has a bottled water company in the country known as Paradise Pac Drinking Water and its selling in the streets around Ghana
10. Airline Business.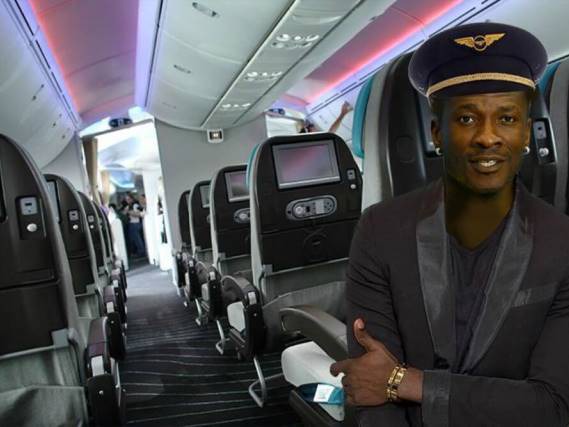 This is his Biggest of all The Baby Jet Airline and it has to do with with cargo operations before it starts fully operation soon as a jet airline .
11. Infiniti Event Hub
Infiniti is an entertainment hub with a pub, club and event center as well as the former black star captain is a lover of showbiz
WATCH THIS VIDEO NOW AND SEE