Controversial Media personality Toke Makinwa wished she made her first million from prostitution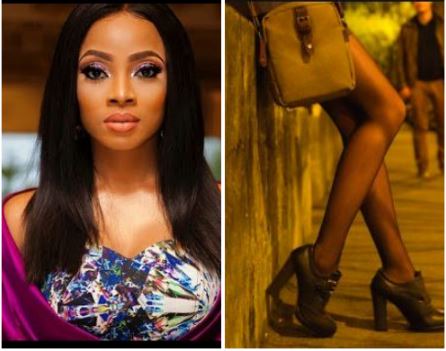 Controversial media personality, Toke Makinwa recently had a Question and Answer on her Instagram, during which she spoke about her career, her wealth, and other related topics. And while many fans had important questions to ask, a troll asked if she made her first one million naira from prostitution. which she clearly said that she wished she had made her first one million naira from it, and Toke Makinwa has never been one to shy away from responding to trolls who have a lot to say about her lifestyle.
And she replied: "I wish it did," before adding that if it was that easy, everyone would have become a millionaire.
Infact she did left social media users buzzing with mixed reaction following a recent statement that have made fans wonder why should a OPA nd a public figure wished such kind of immoral wish upon her self