Lady releases photos of beautiful women and celebrities who are allegedly lesbians in Ghana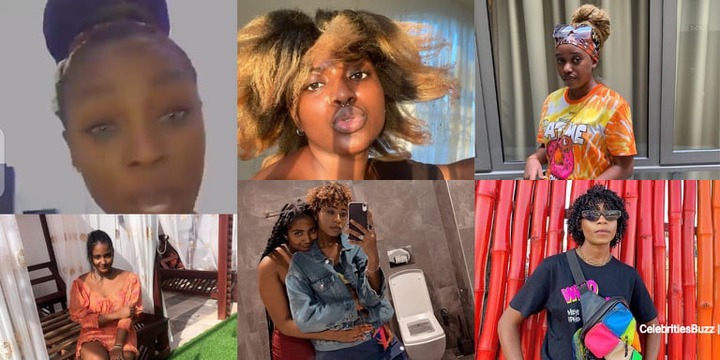 It is unclear what she seeks to achieve with her move to expose women who are involve in lesbianism because Ghanaians who are lesbian, gay, bisexual, or transgender (LGBT) are suffering a widespread discrimination and abuse both in public and also in their private lives and its very touchy to them.
Maybe the laws of the land does not favour them and its totally against the act of immorality.
A top lesbain on micro bloggin site twitter have exposed some of them and posted leaked photos of them online and she goes by the handle @top__gyal.
She started sharing an Atopa video of two lesbians with the caption:
"Today, I'm going to expose some of my colleagues who are lesbians/bisexuals and keep hiding their identity. Before I begin with, watch this video. You might know them."
See A Screenshot Taken From The Video Below: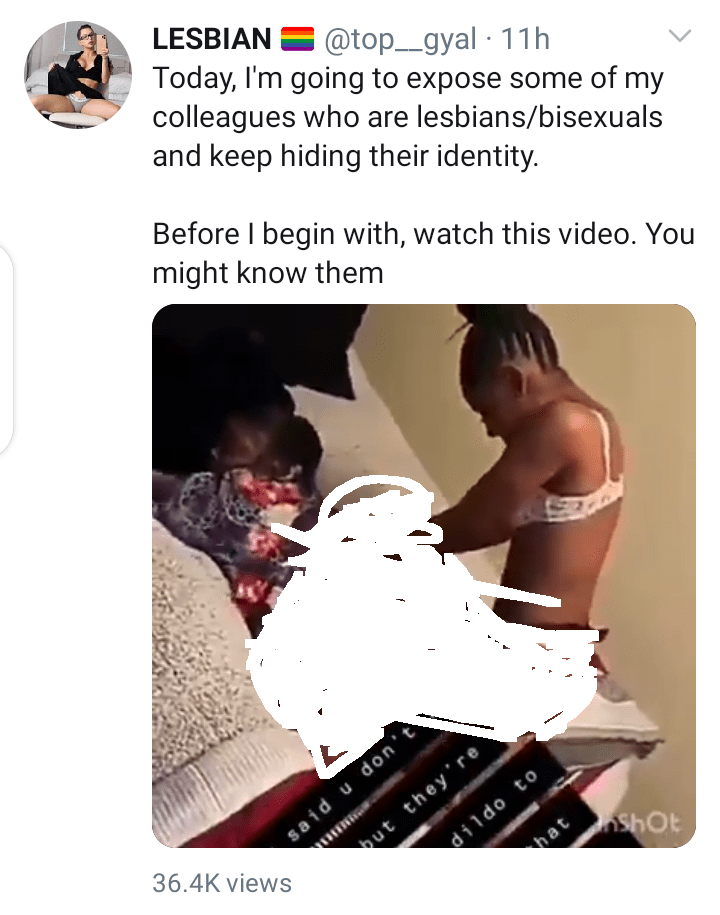 Checkout The Screenshot & Photos of Vee Badvss Below:
She then followed it up by releasing the details of two alleged lesbian lovers recognized as Vee Badvss and her partner also known as Isha Thomas which surprised everyone
We also managed to get some exclusive photos of Isha Thomas looking so charming.
Take a look at them below:
In another screenshot she later deleted, she stated that one ELLA IJEOMA OKEKE and Ama Governor are allegedly part of the lesbians who don't want to be known.
See Photos Of ELLA IJEOMA OKEKE Below:
See Photos Of Ama Governor Below:
She also has promised to continue her allegations more to expose many of them and but The victims of her allegations are yet to publicly debunk the act.
WATCH THIS VIDEO NOW AND SEE