Earlier this morning at Orile iganmu we have reports and seen that the Orile Iganmu Police station has been destroyed and burnt down by angry Protesters which is causing a lot of stir among internet users.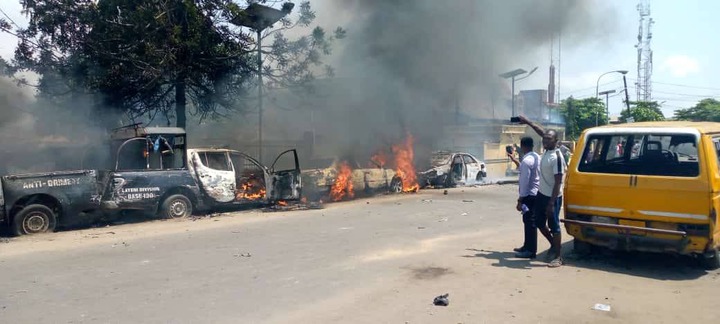 Few Hours ago, in near by Ajeromi Ifelodun LGA , in Ojo Road Layeni Police station was attacked as well and burnt down and now the same hoodlums headed to Ajeromi Police station , just adjacent the Local Government office and attacked there and burnt down the police station also.
In the same energy some protesters were shouting in the video that they are ready to attack , Tolu police station and Trinity Police station which is also in the same Ajeromi ifelodun Local Government area .
Lastly , It took the prompt and proactive response of the police men on duty to repel the attack.