Stonebwoy Unveils Gold Statue Of His Late Mother On Mother's Day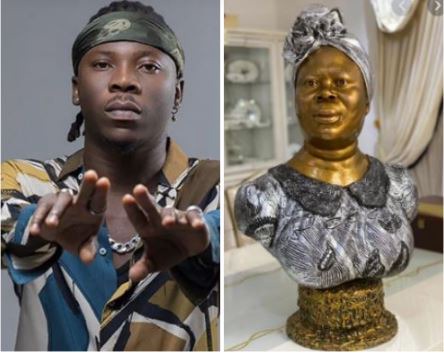 Mother day is a very special one every year around the world and our own Ghanaian dancehall sensation, Stonebwoy has been moved up by emotions after he unveiled a gold statue of his late mother on Mother's Day.
Yes It's mothers world around the world and almost everyone has taken time to celebrate their mothers in someway or the other but Stonebwoy mother is dead but she has not been left out of the celebrations.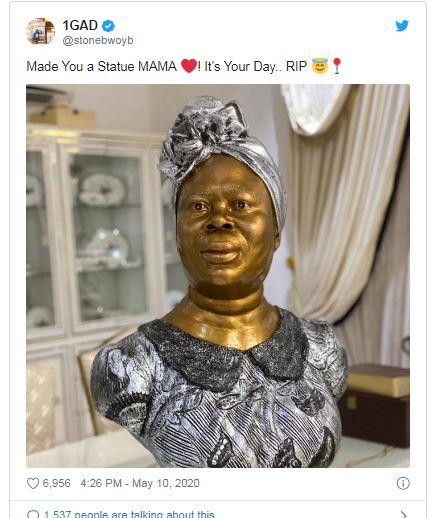 Mothers day is a day which makes people remember the importance and significance of their mothers in their life and is observed as a day to give special praises and emphasis to the motherly figures around the world in general
Reason Why He Unveiled a Statue of His Mum
The main reason Dancehall star Stonebwoy's unveiled a statue of his late mum, Mrs Catherine Satekla its because she passed away long ago in a Military Hospital in Accra on Wednesday, July 29, 2015,which was a result of a medical issue and got her collapsed and was rushed to the hospital then she gave up the ghost . It was a very sad moment for the Dancehall star back then.